A Wonderful Life
Save The Homelands
Back To Nature
N64
GBC 3
GBC 2
GBC
SNES
Interactive
Forums
Guestbook
Free E-mail Service
Fan Fics
Fan Art
Comics
Poetry
BTN Game Stats
STH Game Stats
HTML Tutorial
Site Idea's
How To Make A Good Site
Layouts
The Nature Walk
Weekly Commentary
We're OPEN!!!!

PROGRESSION: 100% COMPLETE!!!

FINALLY! We're ready to open!! Click Here To go to the new site!!!!!!
Updated by: Jason on August 11, 2003
Progress Report

PROGRESSION: 86.86% COMPLETE!!!

LOL. So, we haven't updated in about a month, because we've both been busy! Sorry!

We (the TWO webmasters, Josh and I) both have our new e-mail addresses.(100%)

We've ALMOST (95%) Completed the new layout

We're updating the pages to make them easier to read (99.9%)-We found most errors, there might be a few left.

We're updating information (100%)-For the new site's opening, all new info is complete. There will still be some older stuff used for updates.

We've adding new fan fics/fan arts (100%)

We're adding a BRAND NEW DOWNLOAD SECTION!!!!!(0%)-Currently being Re-Vamped. The Midi's work fine, but wallpapers are way messed up.

We're getting forums set up (100%)

We're modding the forums to make them more interactive (100%)

We're making our own style for the forums (5%)-No longer counted for site opening; we'll do that after the site's going strong.

ADVERTISING: Search Engines, Other Forums, Other Sites (0%)-We will do this next, because we're almost ready to open.
Updated by: Jason on August 5, 2003.
Home
Contact Me
Link To Me
Links
My Awards
Win Award
Staff
Report an error
Special Things
Site Of The Week: HM Farm
Image of the Week: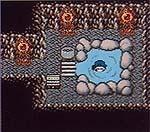 © 2002-03, Jason Halterman and HMN Inc.
All rights reserved. Nothing on this site shall be copied, reproduced, or any other form without prior permission. HMN is in no way affilated with Natsume, Nintendo, Sony or any other HM Game manufacturer. Credit goes to HM Farm for some information.